We know our customers are participants in the development of our country's infrastructure, and that they understand the specific requirements that have been established by the Mine Safety Health Administration (MSHA) and the Occupational Safety and Health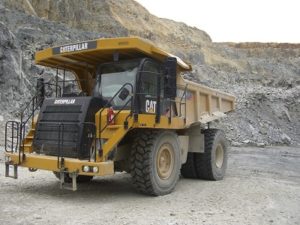 Administration (OSHA) as they pertain to their vendor selection.
Working in the mining and heavy construction field for more than 15 years, our professional technicians know what is required to be an effective vendor and team player.
INDUSTRY COMPLIANCE
We are a MSHA Part 48 metal non-metal certified (#P874) company, maintaining an in-house training program approved by both the North Carolina Department of Labor (NCDOL) – Mine and Quarry Division, and MSHA. We're also a member of the Browz network.
All Fleet Glass Services installation vehicles maintain on-board certification notebooks containing a copy of the company training program, technician new miner and annual trainer updates, first aid certificates, MSHA quarterly reports, Safety Data Sheets (SDSs) for all chemicals carried in our vehicles, pre-shift forms, and fire extinguisher/electrical cord inspection log sheets.
We maintain an aggregate of $4,000,000 in General Liability, Workman's Compensation, Automotive and Umbrella Insurance policies. Additional Insured or Loss Payee Status is available upon request.
SAFETY
All our technicians undergo the Red Cross First Aid training program provided by the NCDOL Mine and Quarry Bureau upon hire. Each technician wears steel-toed boots, company uniform, high visibility vest, safety glasses, hard hat and work gloves.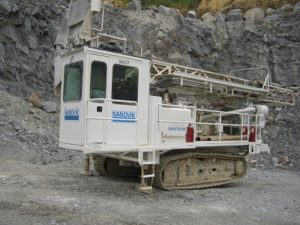 Each work vehicle contains wheel chalks, a first aid kit, fire extinguishers and back-up alarms. Additionally, technicians are task trained on the use of body harnesses and lanyards and maintain these in their vehicles.
QUALITY AND SERVICE
We utilize OE glass and urethanes in the installation process. Glass fabrication is accomplished on site by experienced glass cutters. Tempered and pre-cut parts are picked up and installed at our customers' locations.
We understand that downtime can be a very expensive issue. With equipment costing in excess of $500 per hour in downtime, dedicated service is a must. We offer early morning and evening installations with 1-hour chemical cure urethanes to keep your heavy equipment running.